Mercedes-Benz service Hawthorn
Sick of paying a premium for Mercedes-Benz service? Discover Ammstar's drive towards better value and service.
At Ammstar, we focus solely on one thing: luxury European vehicles.
This laser focus is what makes us the number one choice for Mercedes-Benz owners in Hawthorn.
At Ammstar, we know how your Mercedes-Benz works inside-out, from the oil filters, to the adaptive braking system. Unlike the local mechanic, we:
Source parts from original parts manufacturers & suppliers
Employ Mercedes-Benz Diagnostic Technicians
Have a huge pool of talent, including 17 specialists
This allows us to provide the kind of services you'd normally have to return to a dealership for, all at a lower price point.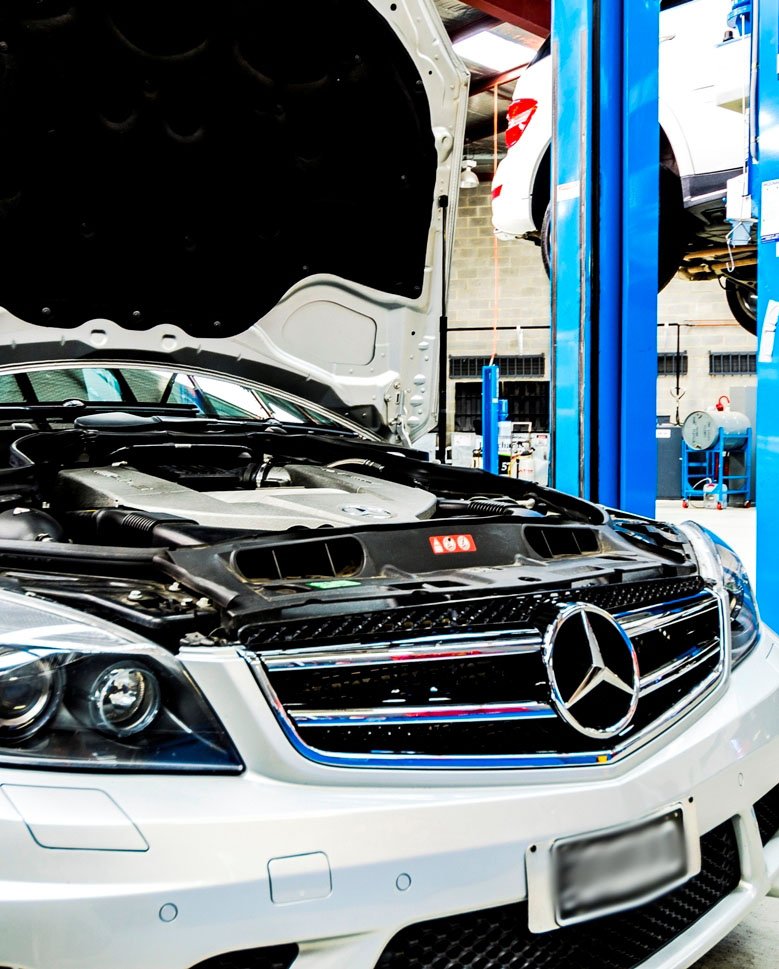 How OEM components save you money
Did you know that many "home brand" products come off the same production lines as branded foods?
OEM components work in a similar fashion.
Standing for Original Equipment Manufacturer, the only difference between OEM and genuine Mercedes-Benz parts is the lack of the three-pointed star.
Everything else – tolerances, processes and factory – are practically identical.
OEM parts aren't just indistinguishable from the real deal – for all intents and purposes, they are the real deal!
Thanks to our relationships with OEM suppliers, we're able to offer you favourable deals on service and maintenance without sacrificing the quality of the components. This is what allows us to offer such attractive price.
Professional and caring. Seemed to go the extra mile…
Sriram
Cranbourne North
100% independent Mercedes-Benz specialists
Dealers rely on car servicing to make a profit – that's why they're so insistent on dealership service and genuine parts!
Here's something else you may not have known: dealerships make very little money on the sale of individual cars – sometimes as low as 1-2% per vehicle. Then you remember that your dealership also has to pay for:
A huge sales team
Showrooms
Advertising campaigns
New vehicles from the manufacturer
Unlike your dealership, Ammstar operates independently of the Mercedes-Benz dealership network – this means we don't need to worry about any of those costs.
And for you, that means a superior price! View our Mercedes-Benz services here.