Independent Mercedes-Benz servicing Melbourne
Driven towards better service and value…
Ammstar is an independent alternative to Mercedes-Benz dealership servicing.
Genuine and OEM components
Mercedes-Benz Diagnostic Specialists
More than 20 years of industry experience
100% independent from dealerships
Ammstar specialises in repairing and servicing Mercedes-Benz…
We have been operating in Melbourne's north since 2000!
Our Fairfield workshop is fully equipped with specialist tooling and experienced technicians to perform just about any repair required on a European car like a Mercedes-Benz.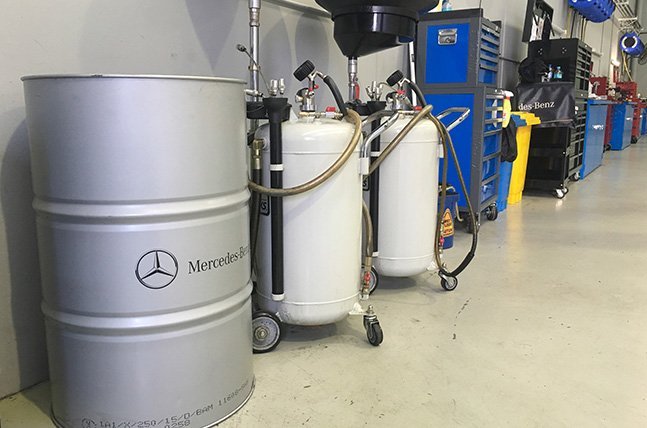 Live or work in Bayside? Our second Mercedes-Benz workshop mirrors our Fairfield site, with everything you would expect from a modern service centre.
In our Moorabbin workshop, you'll find a team of specialist mechanics who are passionate about the three-pointed star, and everything it represents!
Ammstar Autohaus is the newest addition to the Ammstar group located in Cheltenham.
In addition to Mercedes-Benz, the team of skilled technicians also specialise in BMW, Audi and Volkswagen models!
If you drive one of these brands, our Cheltenham Autohaus is right for you.
Independent Mercedes-Benz specialist
With a passion for Mercedes-Benz and expert knowledge, Ammstar has grown to become Melbourne's largest independent Mercedes-Benz specialist.
By focusing all our efforts on one brand and specialising, we're intimately familiar with the unique technology and infrastructure of Mercedes-Benz.
Developing these specialised skills over more than 20 years allows us to get to the root cause of your problem and provide a solution – faster.
Specialist knowledge helps us diagnose an issue and create the right solution with as little downtime as possible. Get back on the road sooner with Ammstar's exclusive Mercedes-Benz servicing.
For your convenience we have two branches across Melbourne in Fairfield and Moorabbin.
AMMSTAR – Driven to be different
Specialises in European brands like Mercedes-Benz
Two service centres across Melbourne
Transparent and itemised quoting
Courteous and knowledgeable team
Rapid service from specialist mechanics
Loan cars available!