Ammstar is an independent alternative to Mercedes-Benz dealership servicing.
Genuine and OEM components
Mercedes-Benz Diagnostic Specialists
More than 20 years of industry experience
100% independent from dealerships
Independent Mercedes-Benz
servicing Melbourne
Specialist in Mercedes-Benz
16 expert Mercedes-Benz mechanics
Fast, transparent and itemised quoting
Rapid turnaround
Loan cars available!
Ammstar specialises in repairing and servicing Mercedes-Benz…
We have been operating in Melbourne's north since 2000!
Our Fairfield workshop is fully equipped with specialist tooling and experienced technicians to perform just about any repair required on a European car like a Mercedes-Benz.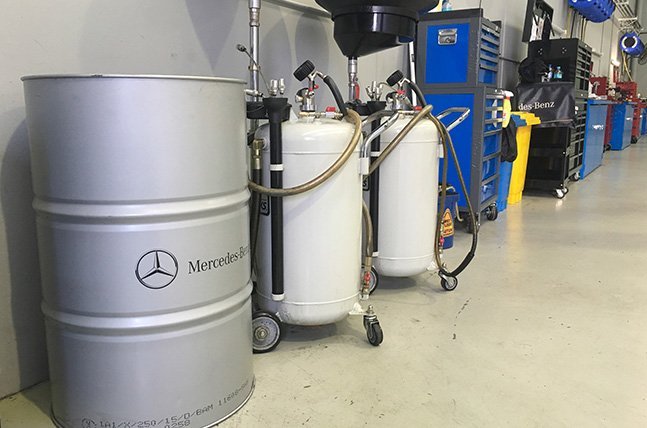 Live or work in Bayside? Our second Mercedes-Benz workshop mirrors our Fairfield site, with everything you would expect from a modern service centre.
In our Moorabbin workshop, you'll find a team of specialist mechanics who are passionate about the three-pointed star, and everything it represents!
Independent Mercedes-Benz specialist
With a passion for Mercedes-Benz and expert knowledge, Ammstar has grown to become Melbourne's largest independent Mercedes-Benz specialist.
By focusing all our efforts on one brand and specialising, we're intimately familiar with the unique technology and infrastructure of Mercedes-Benz.
Developing these specialised skills over more than 20 years allows us to get to the root cause of your problem and provide a solution – faster.
Specialist knowledge helps us diagnose an issue and create the right solution with as little downtime as possible. Get back on the road sooner with Ammstar's exclusive Mercedes-Benz servicing.
For your convenience we have two branches across Melbourne in Fairfield and Moorabbin.
Mercedes-Benz specialist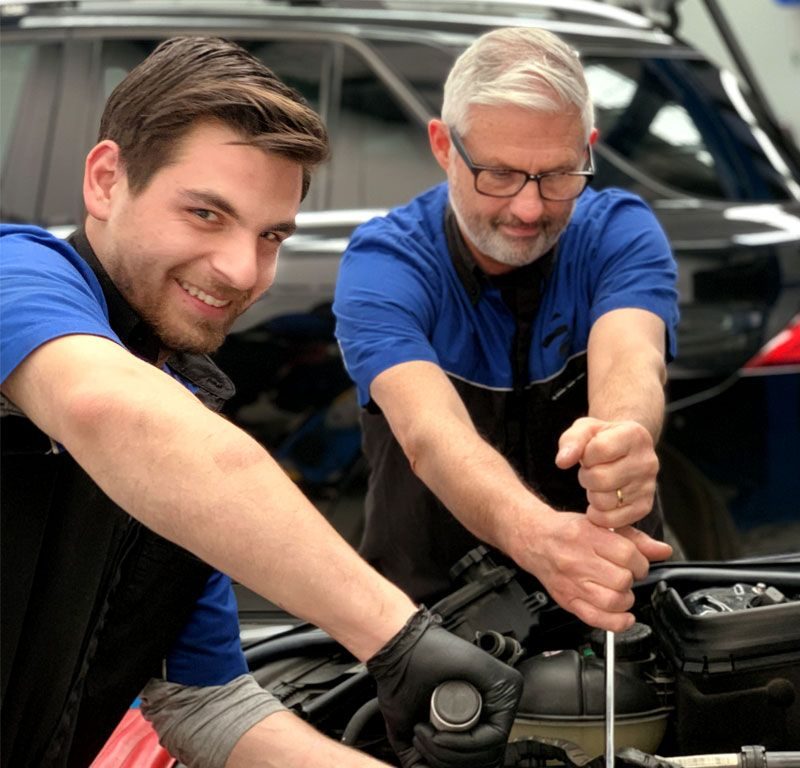 Mercedes-Benz service cost
Ammstar isn't just driven to provide superior service – we're also committed to bringing down your Mercedes-Benz service cost!
As Mercedes-Benz lovers ourselves, we know first-hand how much dealership service can cost. In fact, the high service cost associated with dealership service is what drove us to open Ammstar in the first place.
While our team of Mercedes-Benz specialist mechanics may have grown considerably since then, we've never lost sight of our initial purpose: to provide dealership-level service at corner mechanic prices.
How are we able to bring down your Mercedes-Benz service cost?
We're independent of the dealership network
This gives us considerably more freedom over our prices, as we have considerably lower overhead expenses compared to a Mercedes-Benz dealership. We offer the same service, without paying for a showroom, sales team or inventory (manufacturers don't give away new cars for free).
This is what allows us to bring down your Mercedes-Benz service cost!
Each of our invoices are fully itemised, with service tasks listed individually. We'll also explain in plain English which services need to be performed, and which ones can be safely pushed back to a later date.
Over the years, we've found that certain parts and systems can go a lot longer between services than the official service guide recommends. This allows us to reduce your Mercedes-Benz service cost even further.
Sometimes, your service can take longer than initially thought. Other mechanics will keep billing for the time taken to properly diagnose and repair.
Luckily, we aren't like other mechanics. Our Mercedes-Benz specialists cap our diagnosting billing hours to an agreed-upon value, helping you avoid unexpectedly high bill.
And if you find a cheaper service at an authorised factory dealer, tell us, and we'll beat it by 20% – guaranteed!
With almost 20 years specialising in Mercedes-Benz vehicles and extensive institutional knowledge, our team know your Mercedes inside out. Our team has developed highly refined systems that allow us to streamline your service.
Our independent Mercedes-Benz mechanics have also built strong relationships with original parts manufacturers – this allows us to give your Mercedes the service it deserves.
We'll keep your Mercedes-Benz in warranty
Many car-owners operate under the assumption that they need to take their vehicle to a dealership to be serviced if they want to maintain their Mercedes-Benz warranty.
However, Victorian laws give motorists the right to shop around for service, without voiding the manufacturer's warranty. Choosing an independent mechanic will not impact the manufacturer's warranty on your new Mercedes-Benz, provided that:
Service adheres to the manufacturer's specifications
Appropriate, high-quality parts are used
Luckily for you, the dealership isn't the only place that can offer this – so too does Ammstar!
Unlike other independent mechanics, we specialise in Mercedes-Benz servicing. Our team has 20 years of experience specialising in Mercedes-Benz vehicles – it's safe to say we're qualified to look after your Mercedes without voiding the warranty.
Ammstar also uses highly refined processes that adhere to Mercedes-Benz' strict service specifications, and make use of specialist tooling typically only found in dealerships.
Our team includes certified Mercedes-Benz Diagnostic Specialists who can accurately diagnose your problems, and we'll carry out repairs in accordance with your log book to ensure your warranty remains valid.
Finally, over the years we've built strong relationships with original parts manufacturers. This guarantees that your Mercedes will be serviced using high-quality OEM – and in many cases, genuine – parts.
Not to mention, we offer a warranty of our own – we guarantee that all of our repairs will last 2 year or 50,000km warranty*, guaranteeing the quality of our workmanship.
*Whichever comes first.
All manner of repairs and service
Is your Mercedes-Benz due for its annual service? Is your engine warning light flashing?
Regular maintenance and service are key to keeping your Mercedes-Benz running as intended for years to come.
At Ammstar, many of the cars we service are older vehicles that may have already been out of warranty for several years. These vehicles often have different maintenance requirements compared to brand-new cars, owing to older designs and systems, as well as their more advanced age.
It's because of this that the official service guide won't always be applicable to your Mercedes-Benz.
From routine maintenance to major repairs, the team at Ammstar do it all. Whether it's a Service A package, Service B or an emergency repair such as an emergency alternator replacement, your Mercedes is in good hands.
Choose a Mercedes-Benz lover just like you
And as Mercedes-Benz lovers, we know how important your Mercedes is to you.
When it comes to choosing a mechanic for Mercedes-Benz vehicles, passion matters just as much as experience and skill.
That's because for many of us, Mercedes-Benz vehicles are more than just a way of getting from point A to point B – they're valuable items, with lots of sentimental value behind them.
Maybe it's a purchase that you've spent years saving up for. Perhaps it's a reward for a hard-earned promotion. Either way, you take great pride in it, and demand white glove service when it's time for your annual Mercedes-Benz service.
And that's exactly what you'll get at Ammstar!
It doesn't matter whether it's an AMG or an A180- we'll give it the care it deserves.
We've always made it our mission to listen to our customers' needs or concerns, and deliver 100% customer satisfaction. Any questions you have about your service, we'll answer for you, giving you total piece-of-mind when you leave your Mercedes with us.