Mercedes-Benz service Richmond
German vehicles have a reputation for their engineer-centric approach to car development.
This is what gives Mercedes-Benz its reputation for performance and quality. It's also why you can't entrust your Mercedes-Benz to just any old mechanic!
When booking routine maintenance for your Mercedes-Benz, choose an independent Mercedes-Benz service centre. That's the best way to ensure your car:
Receives quality parts
Is looked at by a professional
Has everything it should have inspected
And with an independent service centre, you receive all of this service at a fraction of the dealership cost!
Whether you need a routine inspection or a major service, get in touch with Ammstar today to enjoy an affordable alternative to dealership service.
We offer exclusivity and exceptional, specialised knowledge – so for truly independent service, book your next Mercedes-Benz repair or maintenance with Ammstar.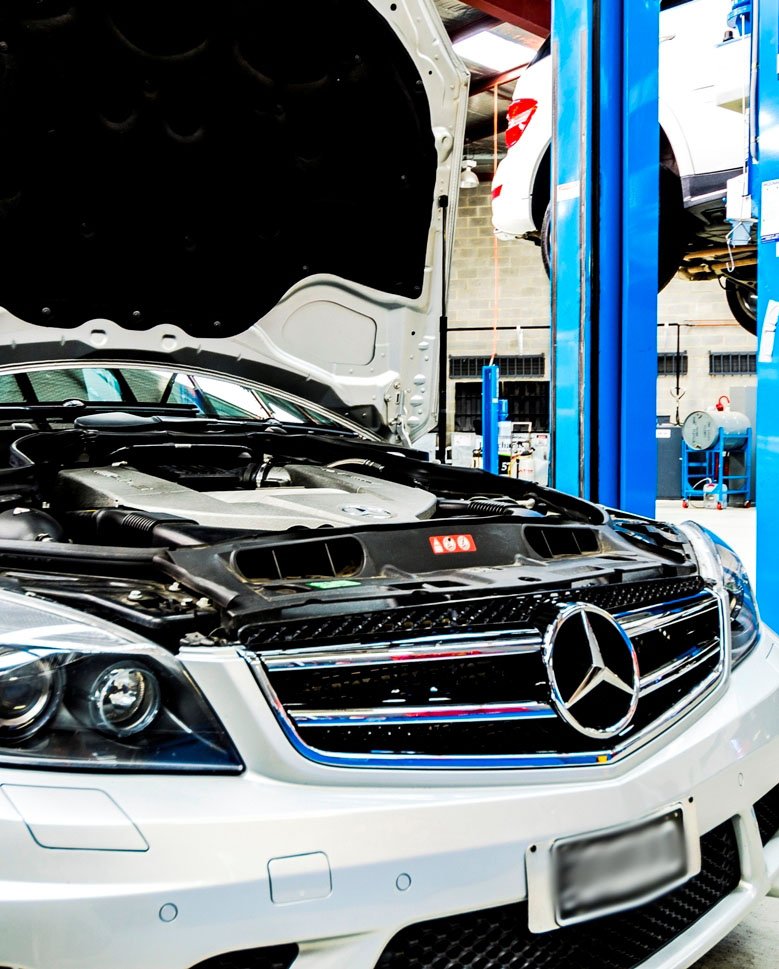 Professional and caring. Seemed to go the extra mile…
Sriram
Cranbourne North
Why choose Ammstar?
It's simple: we know our stuff!
Our staff possess decades of collective experience – from the fuel lines, to synthetic motor oils to electrical wiring, we'll be able to find the problem.
As such, you can trust our team of specialist Mercedes-Benz mechanics to look after:
Routine maintenance
Major repairs
Brake replacement
Complex diagnosis
Best of all, we provide all these services without charging you an arm and a leg.
All of our work is clearly laid out on easy-to-understand quote sheets, and we don't commence work until you've signed off on everything and approved your quote.
Second-hand car sales
In addition to routine servicing and major repairs, Ammstar also offers a wide range of used Mercedes-Benz cars at exciting prices.
Have you always dreamt of the unrivalled class, luxury and performance of a Mercedes-Benz?
Or do you want to pass your old Mercedes on to somebody who'll give it the love it deserves?
Visit our sales page to find out what's currently on offer!