Independent Mercedes-Benz servicing Melbourne
Driven towards better service and value…
Ammstar is an independent alternative to Mercedes-Benz dealership servicing.
Genuine and OEM components
Mercedes-Benz Diagnostic Specialists
More than 20 years of industry experience
100% independent from dealerships
Ammstar repairs and services Mercedes-Benz exclusively…
We have been operating in Melbourne's north since 2000!
Our Fairfield workshop is fully equipped with specialist tooling and experienced technicians to perform just about any repair required on a Mercedes-Benz.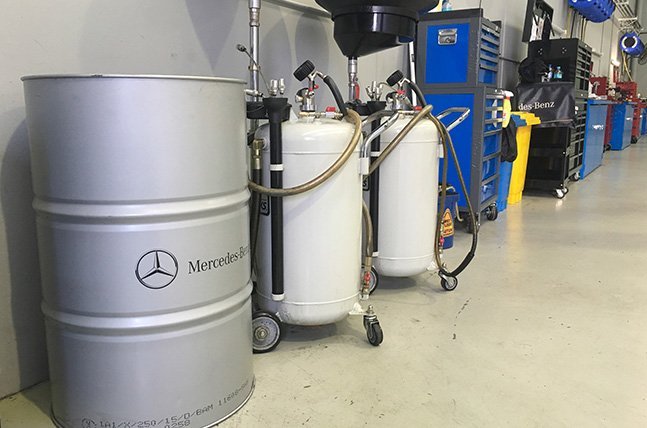 Live or work in Bayside? Our second Mercedes-Benz exclusive operation mirrors our Fairfield site, with everything you would expect from a modern service centre.
You won't find a single car without the three pointed star in this workshop!
Independent Mercedes-Benz specialist
With a passion for Mercedes-Benz and expert knowledge, Ammstar has grown to become Melbourne's largest independent Mercedes-Benz specialist.
By focusing all our efforts on one brand and specialising, we're intimately familiar with the unique technology and infrastructure of Mercedes-Benz.
Developing these specialised skills over more than 20 years allows us to get to the root cause of your problem and provide a solution – faster.
Specialist knowledge helps us diagnose an issue and create the right solution with as little downtime as possible. Get back on the road sooner with Ammstar's exclusive Mercedes-Benz servicing.
For your convenience we have two branches across Melbourne in Fairfield and Moorabbin.
AMMSTAR – Driven to be different
Exclusively services Mercedes-Benz
Two service centres across Melbourne
Transparent and itemised quoting
Courteous and knowledgeable team
Rapid service from specialist mechanics
Loan cars available!