Getting your car serviced regularly can not only increase the life of the car but also provide a consistent driving experience. Below are some key pointers to help give an idea of what entails in a Mercedes-Benz servicing appointment.
When to service your car?
Being an Independent Mercedes-Benz service specialist, Ammstar recommends servicing be carried out to the Manufacturer's specifications. In most cases, that means once per year, even up to 25,000 or 30,000 kilometres!
While you may think you don't need a service every year because you don't travel many kilometres, it is highly beneficial in keeping your car in great condition. Cars that travel short distances and subject to more frequent engine starts experience a higher level of oil deterioration, that can lead to your engine wearing out long before it should.
A yearly check up also alerts you to any safety issues that may be present, and when it is time to sell the car, a prospective purchaser can see you have followed the service schedule. This is a good indication that the car has been well maintained.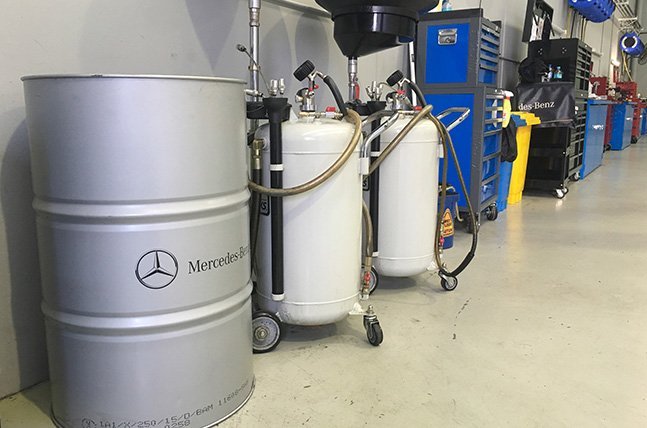 How much will it cost?
Servicing costs will depend on the issues that need to be fixed & kind of service that is required. Before going ahead with the servicing, we will always share an itemised quote with you. This way you can be sure that you will be only be charged for the repairs you approve.
Is it compulsory to service the car with the dealer?
No! Ammstar Exclusive are Melbourne's premier independent Mercedes-Benz specialists..Your warranty can't be void by simply choosing to service with us and in addition, all of our repairs are covered by a 2 year / 50,000km warranty. A recent survey conducted by a market research company on our behalf showed that our service quote was between 16% – 53% lower, when compared to Melbourne metro and suburban dealerships.
How does Ammstar provide cheaper servicing?
We have lower overheads than traditional factory dealers, source original parts from all over the globe and our loan car fleet isn't being factored into the price of the service. This gives us an edge in providing the best prices to our customers.
Ready to book a service for your Mercedes-Benz? Book online or call 03 9499 9585 today!