Any car is a big investment – however, it's especially important when your daily driver is a Mercedes-Benz.
That's why it's so important that you keep on top of your maintenance needs, and book regular services with an experienced Mercedes-Benz mechanic in Melbourne!
When it comes to keeping your vehicle in good working order however, there's more to it than regular servicing – between Mercedes-Benz services, there are also a handful of things you can do to prolong your vehicle's life.
Don't worry, none of these are technical or even difficult – all it takes are some small changes in habits…
1) Drive smoothly
It's simple, really: rough driving will wear your Mercedes-Benz out faster than gentle driving.
In addition to making you look like an aggressive driver, erratic driving can be bad for your Mercedes-Benz as well. In particular, it can increase the amount of strain placed on your engine and other important components.
If you plan on driving your Mercedes-Benz for years to come, we suggest being less aggressive with the pedal. Sudden acceleration and sharp braking can increase strain on your Mercedes, and shorten its life.
Another thing you'll want to consider is how long you drive for. As we've talked about before, short drives can often negatively affect your engine, resulting in a range of issues including:
Premature engine wear

Oil overcirculation

Oil dilution

Sludge buildup
All of these can damage your vehicle, and necessitate more frequent Mercedes-Benz service – not to mention, it can also help you increase your fuel efficiency by a tiny bit!
2) Check your tyres
While your Mercedes-Benz comes packed with all sorts of sophisticated safety features, your tyres are easily one of the most important – they're also one of the most neglected too!
We've talked before about the importance of your tyres before on our sister site, Ammstar Autohaus. While we may have been focusing on Audis when we wrote that article, the basics remain the same.
Your tyres are the main point of contact between your vehicle and the road. If your tyres are worn, you lose traction, increasing your risk of an accident. As such, you should check your tyres regularly for issues!
While each Mercedes-Benz service we perform includes a tyre check, it's good to get into the habit of checking your tyres every month or so anyway. Luckily, this is fairly simple, and can be performed for free at any petrol station.
Each car has a recommended tyre pressure – going over or under can lead to accelerated wear on your tyres.
The ideal pressure can be found on a sticker on the inside of the driver's door. Failing that, you can always check in the owner's manual or look it up on Google.
3) Use your air conditioning
With your air conditioning, the rule is simple: use it or lose it.
In particular, dust, bacteria and other pollutants can build up in the evaporator core over time, which can result in unpleasant smells wafting out of your air conditioner if the issue is ignored.
What's more, inactivity can also negatively affect the coolant and lubricant used in your Mercedes' air conditioning system.
The best way to fight back against this is to run your air conditioner throughout the year. It needn't be for long, either – 10 minutes every week or so should do the trick.
Each Mercedes-Benz service offered at Ammstar comes with an air conditioning inspection included. Our licensed air conditioning technicians will perform an in-depth inspection of your cooling system, identifying and fixing issues such as this.
Learn more about how you can maintain your Mercedes' air conditioning system.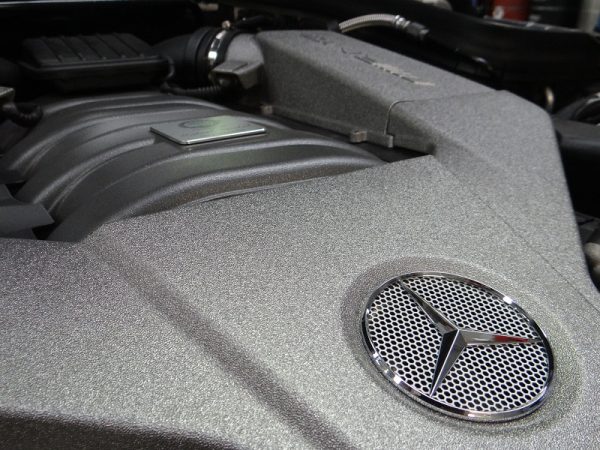 4) Try not to overload it
Unless your Mercedes-Benz is a Vito or Sprinter, we suggest keeping the load as light as possible.
Like with point 1, the amount of weight you subject your Mercedes-Benz to can affect how quickly your tyres, suspension and brakes, among others wear. Not to mention, it can also affect your fuel economy as well!
Now, we aren't suggesting that you should strip your car's interior until all that's left are seats. However, it's a good idea to remove unnecessary heavy objects and take steps to lower the weight whenever possible.
You'll also want to be careful when planning a road trip – as many of us have no doubt experienced in the past, overpacking is a common issue. In addition to making your trip more difficult, it can also negatively affect your Mercedes-Benz!
While the effects aren't as dramatic as other driving habits, it's something you'll want to keep in mind.
Don't ignore warning lights
If the dashboard on your Mercedes-Benz lights up with a warning stating that you're due for a service or that your Mercedes-Benz has run into an issue with a crucial engine component, don't ignore it!
Any alerts from your Mercedes' dashboard should be taken seriously – ignore these warnings at your own peril.
Unfortunately, based off how many Google searches there are asking how to reset the warning light of a Mercedes-Benz (about 27 million to be precise), a lot of people don't seem to take these warnings seriously.
The moment you see a warning light or a message from Service ASSYST alerting you that you're due for a routine service, you should get on the phone with a Mercedes-Benz mechanic in Melbourne.
This will help you keep on top of issues in your Mercedes, prolong its life and help you avoid a major failure (and subsequent major repair) further down the line.
Call Ammstar for Mercede-Benz mechanic in Melbourne?
While each of these simple tips can help, if you ask us, the best way to prolong the life of your Mercedes-Benz is to keep up-to-date with your service schedule.
In particular, you'll want to get it looked at by a specialist Mercedes-Benz mechanic in Melbourne rather than a general mechanic.
The reason is simple: Mercedes-Benz vehicles are powerful, complex machines full of unique systems and proprietary parts. While there are certain maintenance tasks that can be performed by a general mechanic, there are plenty that can't.
For these, you need a specialist mechanic on your side.
Over the years, we've built up an impressive wealth of Mercedes-specific knowledge which, combined with our inventory of genuine and original manufacturer parts, is able to guarantee you a better Mercedes-Benz service.
Better yet, we offer it at a considerably lower price than the dealership network, allowing us to bring down your Mercedes-Benz service cost and increase the amount of value you receive!
If you're in the market for a more affordable Mercedes-Benz service in Melbourne, look no further than Ammstar:
Alternatively, click here to book online.